So I skipped out on TUSAL again but only because the twins found my ort cup and emptied it all over the rug so it looked pretty sad and not very post worthy. I meant to get back for an on time WIPocalypse but I was so close to a page finish on Space Traveler I wanted to finish then post and of course everything else in the world got in the way of stitching for awhile including a little Spring Break trip but we're home now and here I am.
Stitching first! I finally made it to the end of the first column on Space Traveler! It only took about forever to get through the confetti but I made it. I'm so happy with it I've kept on going and am about halfway through the short page at the bottom of the next column but that was after I took the picture so it'll have to wait for next time.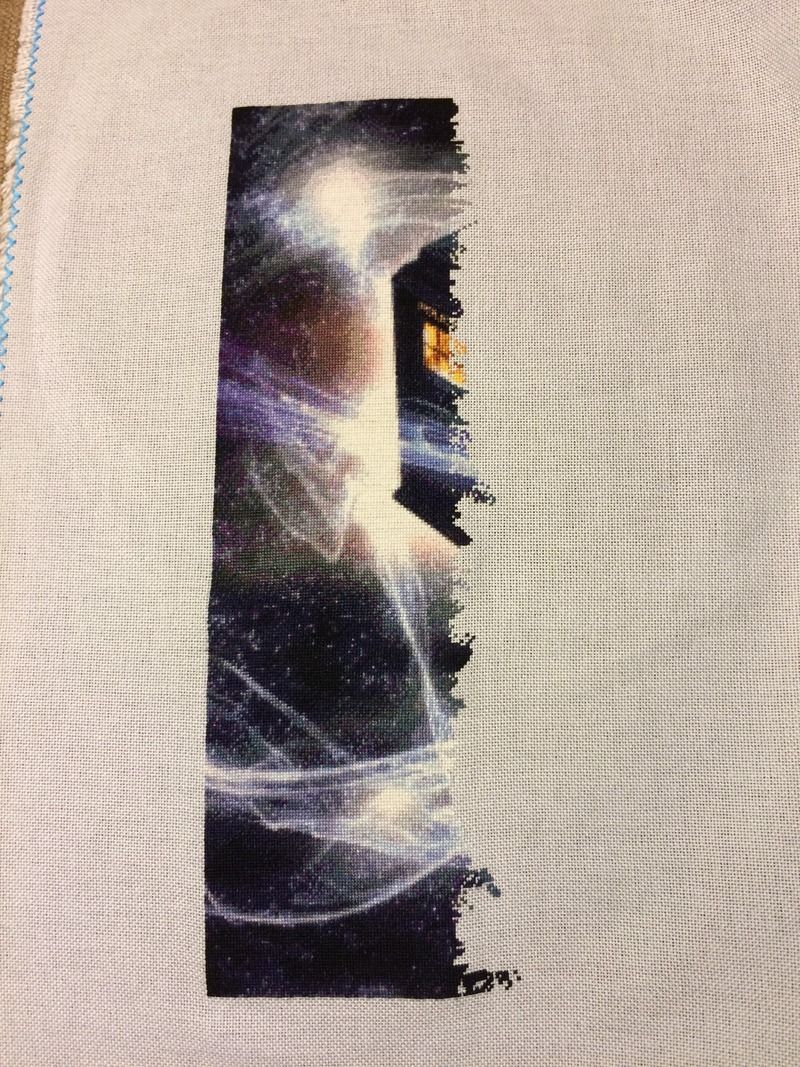 I also managed to finish the stitching on Jack-Arachnid and the Santa ornaments for the boys.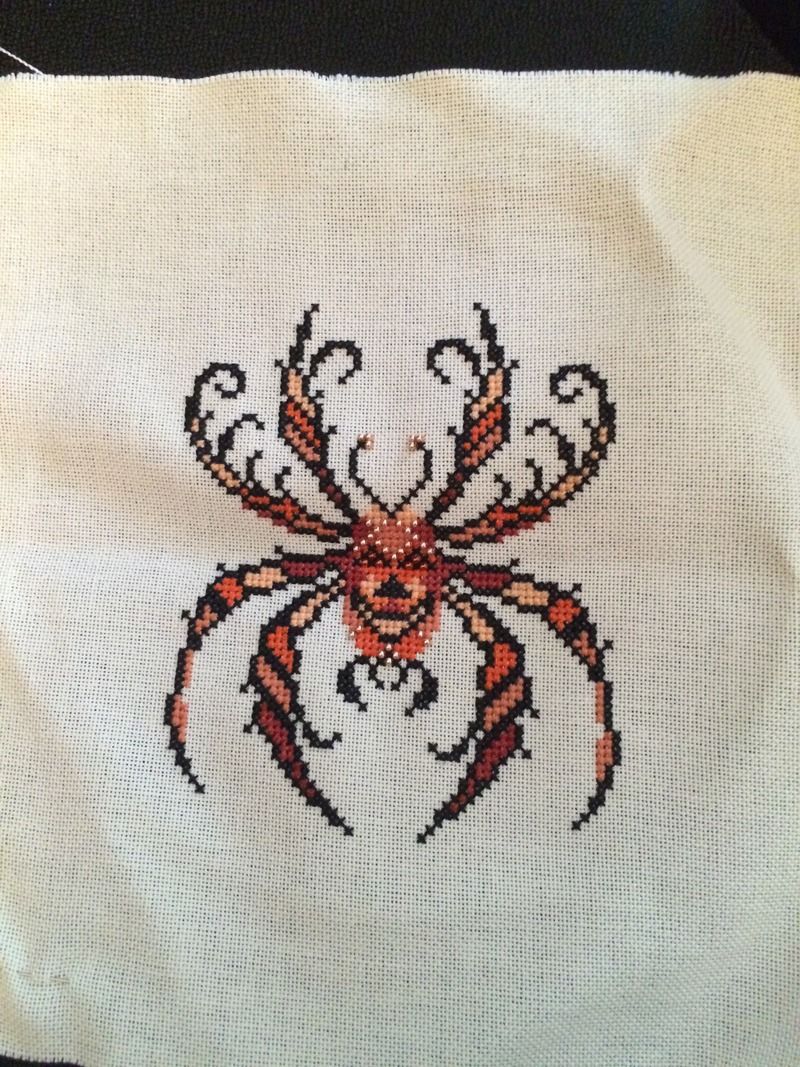 I would love to get the finishing done for next time but we'll see how thing go on that. I'm hoping for at least a short page finish on Space Traveler and maybe a finish on the Mill Hill kit I started last week on our trip.
We took the kids to Indy for a few days last week while Josh was on Spring Break and hit the zoo and Children's Museum and got to spend some time with friends too. The weather was perfect for seeing active animals...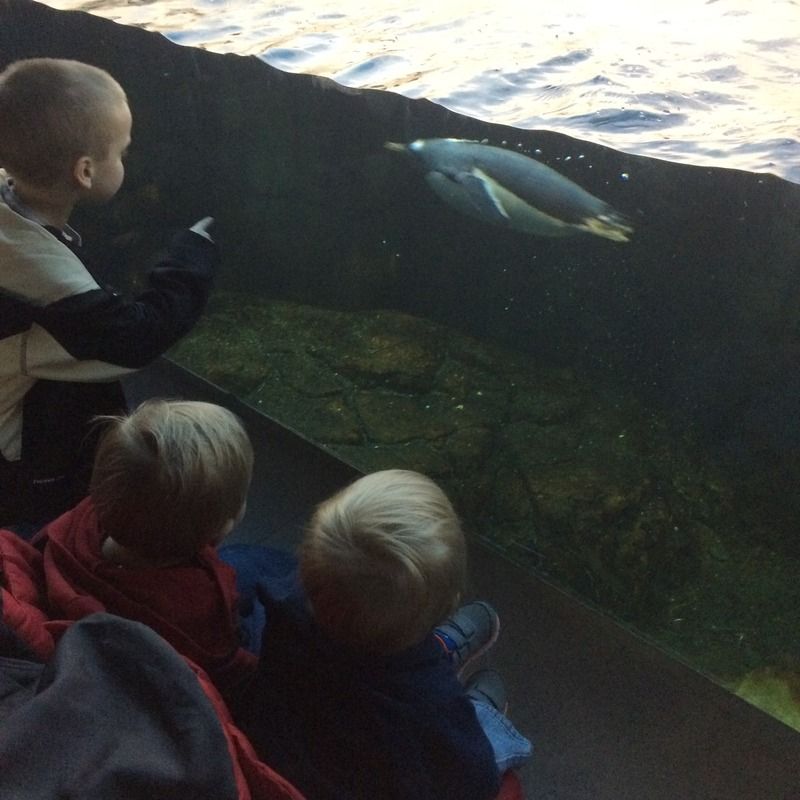 Josh even got to see the coolest Darth Vader car ever at the museum.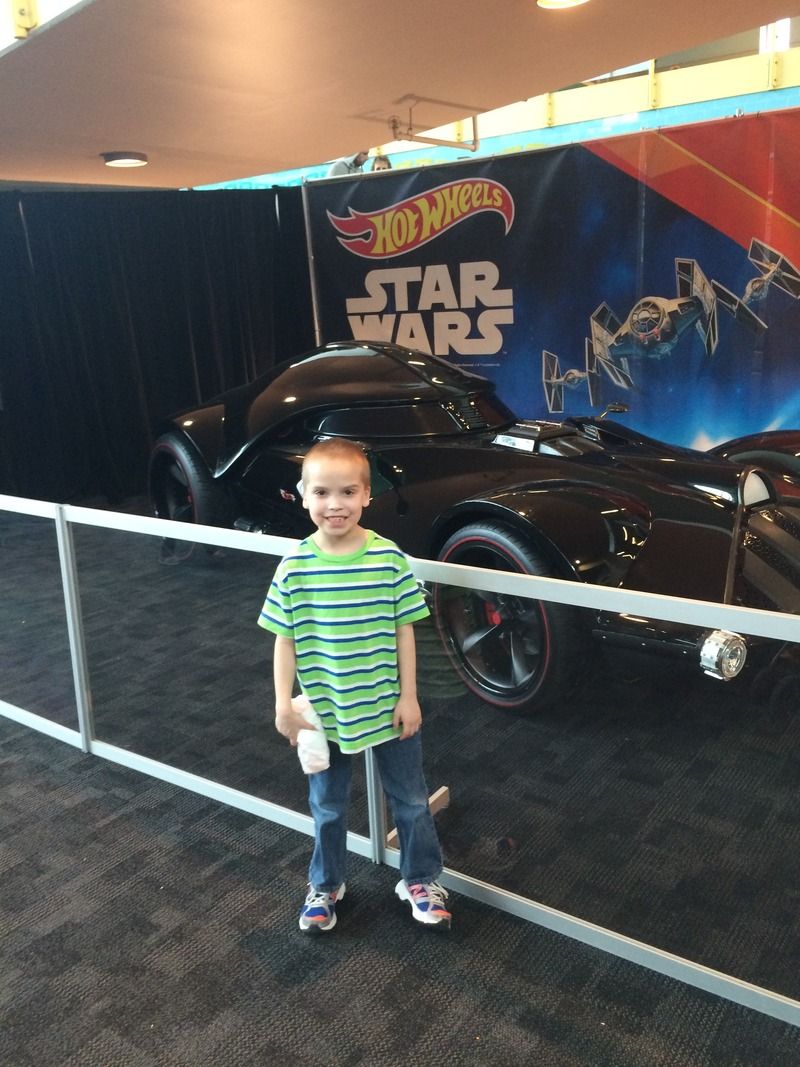 And just to prove my kids do occasionally all face forward, this one's from Easter. The twins are only unhappy because their terrible mother is making them sit still instead of running around like the wild boys hopped upon Peeps and chocolate that they were.
So that's about it for now. Josh is back in school and soccer starts tonight so I'm sure we'll be running from now until the end of school. Hoping for a few rainy stitchy days!