I meant to make it back in time for TUSAL but sadly missed this month. Too much going on between work and school and Winter finally arriving. There are signs of Spring though- Spring Break is coming in about a month along with a short family trip in the works and Josh had soccer evals yesterday so we should be getting team info and practice schedule shortly. Can't wait to see him play again! We actually had a touch of warm weather before the snow last week and all the boys made it outside.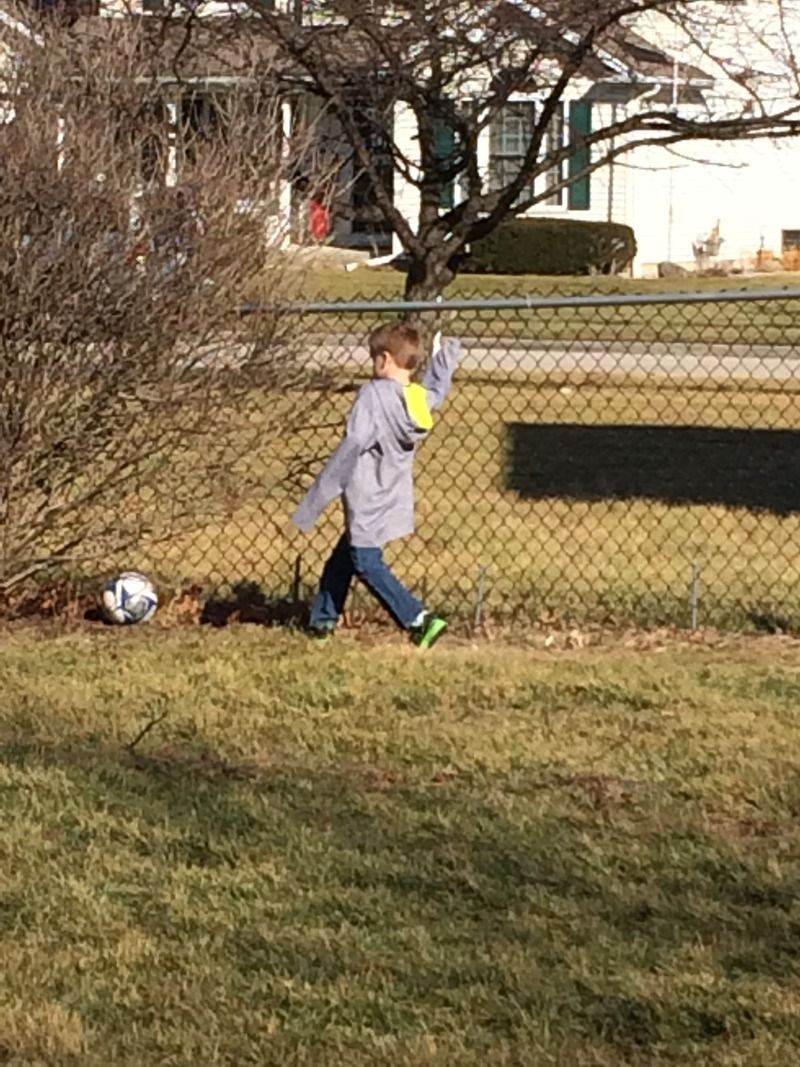 Thanks for the compliments on Snowy Friends from the last post. Mom did love it and is looking forward to more as she has a long and currently empty ledge along one wall of her family room. I'm trying to make her some non-holiday themed pieces she can display in between decorating for the holidays so this series should cover Winter nicely eventually.
I am in time for a slightly late
WIPocalypse update
. I did have a page finish on Dragon Master this month and now it looks like this...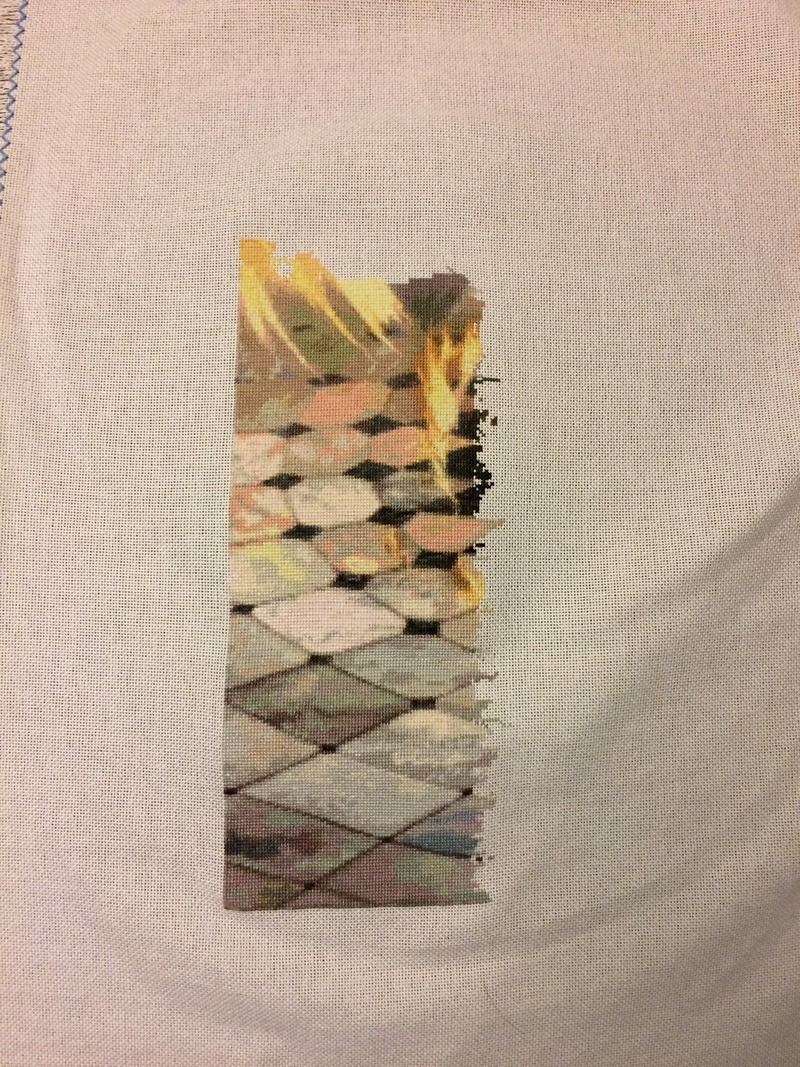 So now I'm at a little over 3 pages finished out of 77. I've put it down for the moment to work on a few smalls but I'm debating whether to keep on stitching up or to start a second column and continue on stitching 2 pages wide. I guess it depends on my mood when I get back around to it and if I feel like stitching shades of yellow or grey.
The smalls I'm working on are the 2015 Christmas ornaments for the kids and a Halloween ornament I started and abandoned a while back. I really want the ornaments done but I'm finding I need to alternate them with something else as I'm doing the backstitch as the needle is difficult to push through the plastic canvas with the cross stitches already in place and I'm getting some sore fingers but the end is in sight for all the smalls.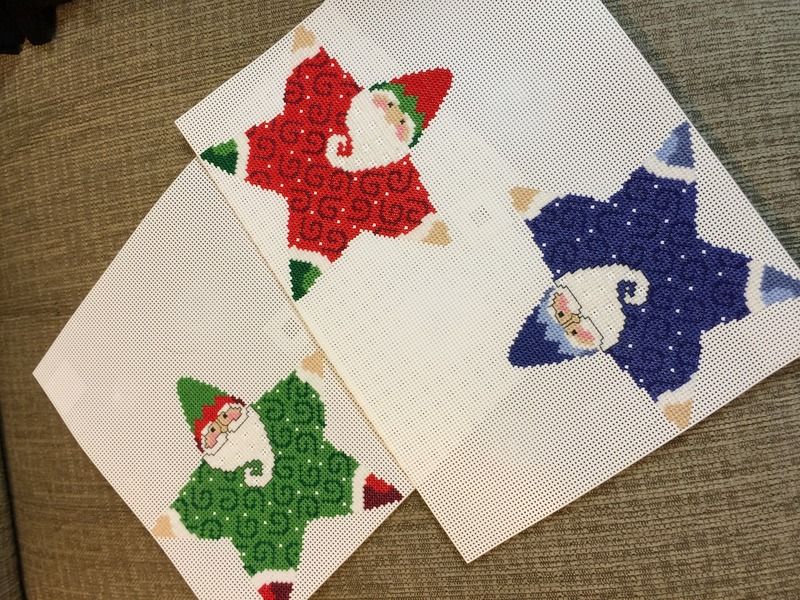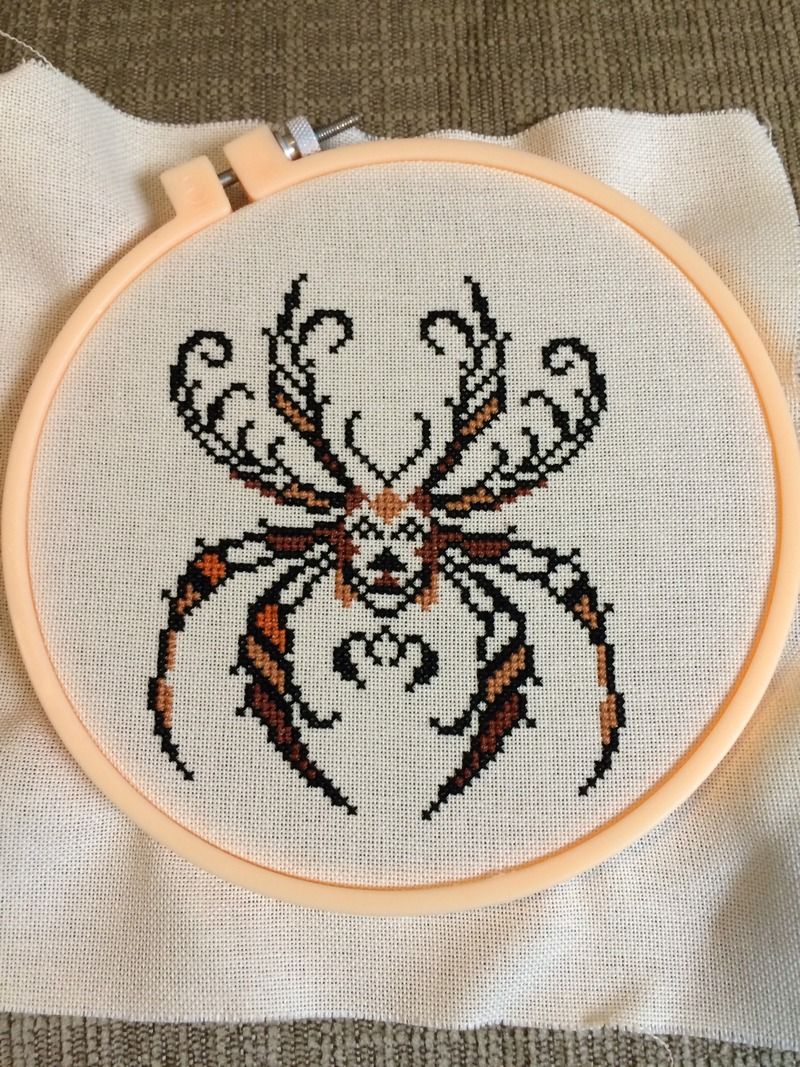 That's about it for now both crafty and otherwise. Can't wait to see what everyone else worked on this month!