The respiratory viruses and assorted sinus and ear infections that sometimes follow have hit our house pretty hard since Christmas and to be honest I'm in the middle of my second round of it at the moment so though I've been thinking a lot about it I haven't made an official 2019 craft plans post. As far as stitching goes I have a big storage bin full of WIPs of various sizes and in various states of finish so I'm really not planning a bunch of new starts to add to it. I'm hoping to spend a lot of time on Coppervein with some deep dives into the WIP bin and maybe even a finish or two. The new starts I do have in mind are a Russian alphabet sampler I meant to start last year and some Christmas ornaments for the kids. Haven't made a final ornament decision yet but I'm leaning toward the Mill Hill sleighs.
I have some more definite beading plans. I fell in love with Julia Pretl's
snowman box
and have the beads to make at least 3. I'd like one for myself and my mother and mother in law. Might be persuaded to make them for the boys instead of ornaments if they decide they like them and the pattern works up relatively easy. I will attempt to up my skill level and tackle the Threadabead
Ombré Star
. I'll decide on how many points once I get going, the pattern has directions for 6, 7 or 8. In my continuing attempt to decorate for holidays other than Christmas I also have plans for some Easter stars and have purchased Lady Lunar Kat's egg and flower
stars
.
So that's what I have in mind and so far I've done pretty well in January. I pulled Space Traveler out of the WIP bin and did about half a page...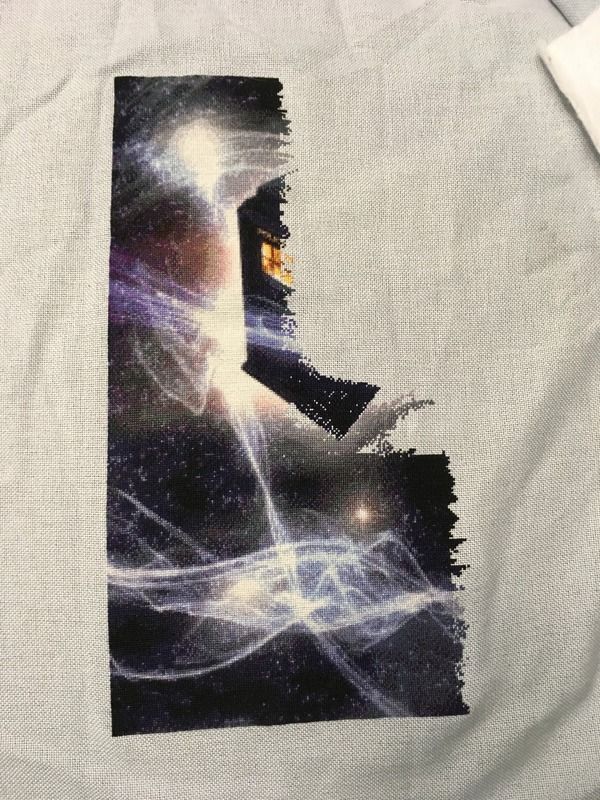 Also about a half page on Coppervein...
And a finished star, my colorway of a free pattern shared in a beading group I belong to...


And one more star, almost finished. This one was my pattern.
That about wraps it up for this month. Hoping to get around to seeing everyone else's progress soon. Keep warm everyone!