Time to talk about 2016 goals as we start the new WIPocalypse year! Can't believe we're almost a month into 2016 already but here we are at the end of January and I've been thinking about the crafty things I want to accomplish vs what I really think I can accomplish and have updated my WIPocalypse page to reflect what I think is achievable. Mostly my plans are to work on the WIP pile and stitch and finish a few ornaments and maybe a small for my Mom out of the Country Cottage Needlework Frosty Forest series. I would not rule out a new start or two, this is a hobby and is supposed to be fun, but I'm going to try to keep the new starts to a minimum and try for more finishes.
And to that end I actually have a finish since last check in- this is Snowy Friends from the Frosty Forest series I mentioned above, finished just in time for my Mom's birthday.
As for the WIPs I'd like to work on in 2016 the two big ones are HAEDs, Dragon Master which I've worked on since last time so there's a before/after pic and Space Traveler.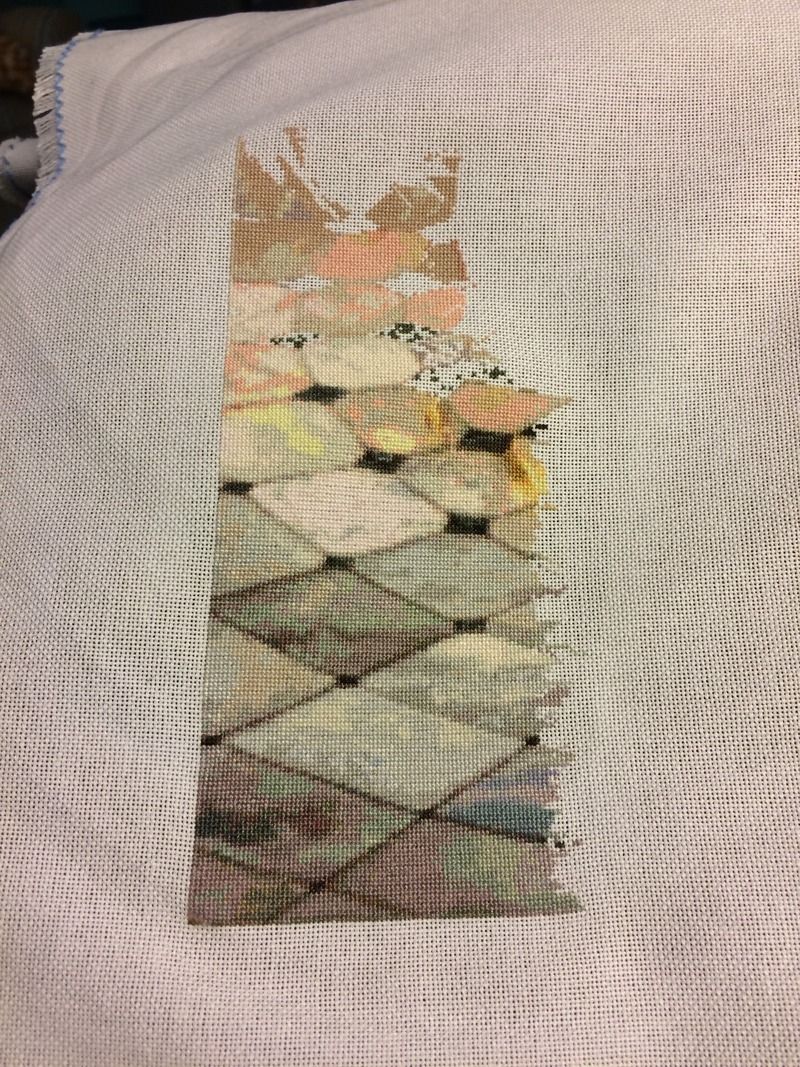 So that's about it on the stitching end for now. If you aren't familiar with
Measi's WIPocalypse SAL
please do click and check it out. The participants have done some amazing work in the past and I'm looking forward to seeing more this time around. Wanted to leave you with a few non-stitchy pics but I guess Photobucket has decided to stop cooperating so maybe next time.