I may have missed posting these last year but I did fill up my ort jar! This is what it looked like before I emptied it on January 1...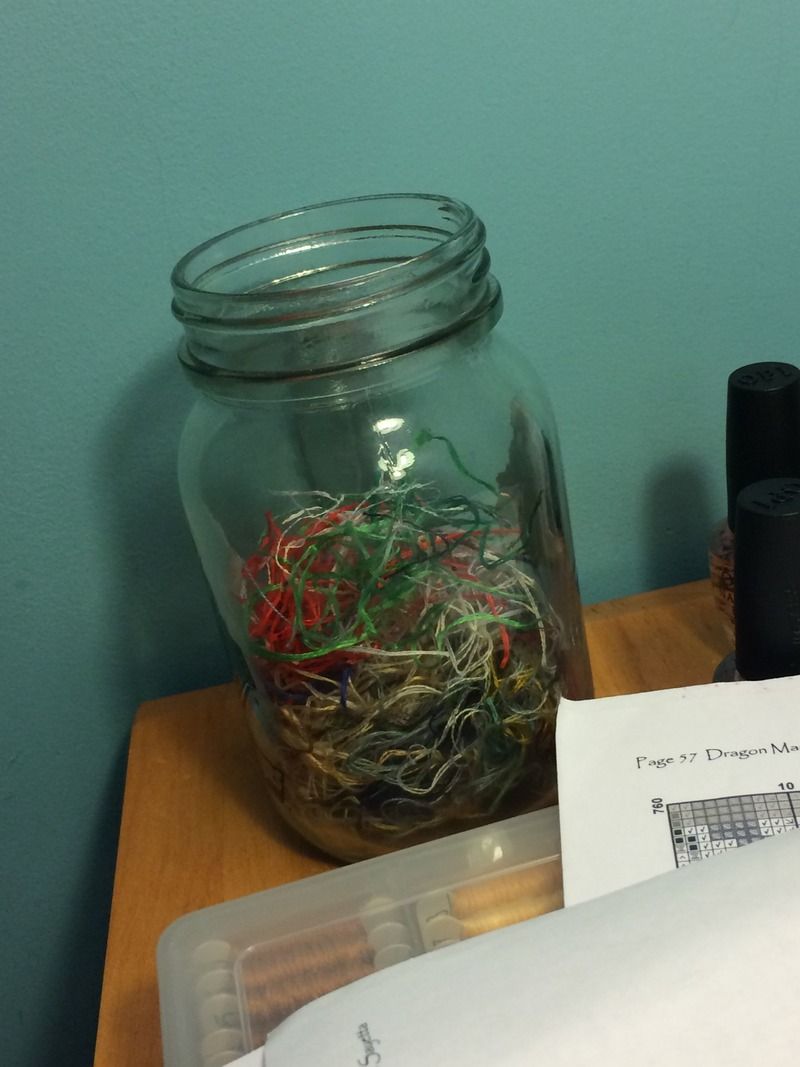 And again last night...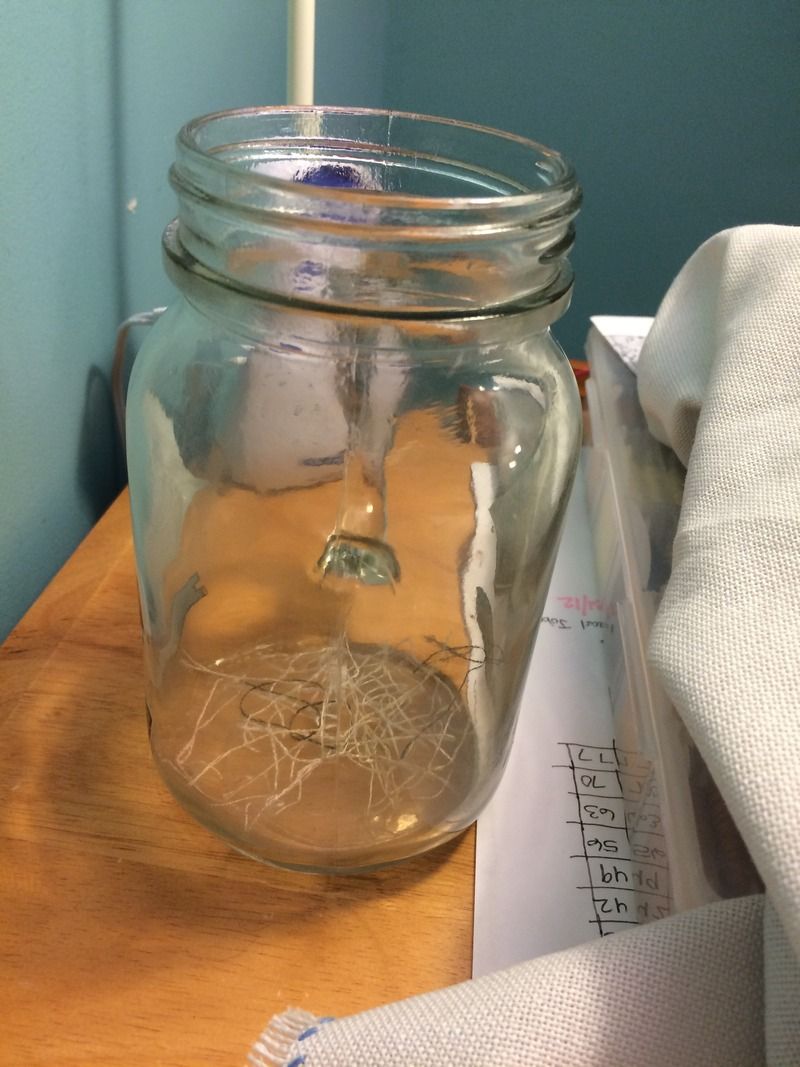 Pretty pathetic but there aren't many orts when you're stitching HAED, or at least not as slowly as I am! Everything in my jar so far is from Dragon Master, not that there's a dragon or a master yet but I've got a nice corner of tile floor so far.
Looking forward to seeing everyone else's posts this month! If you're not familiar with TUSAL head on over to
Daffycat's blog
and check it out.