I missed
TUSAL
this round while we were on vacation but wanted to post my orts anyway...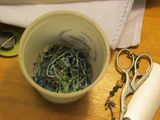 I've got a nice blue/green/brown combo going this round as I've been working on the pirate dragon's boat and some Fish City background mostly. Hope to add some brighter colors next time! Oh, and here's what the stitching looks like...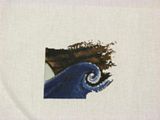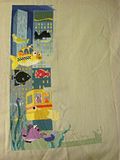 Lots of life stuff going on around here too but that probably is enough for another post so I think I'll save all that for next time. Happy stitching until then!