Another Christmas has come and gone and the little guy and I are taking an afternoon to recover at home before we get back to the normal work schedule so I thought I'd catch up on blogging and I owe a WIPocalypse post so here I am. It was a lovely Christmas by the way, lots of family and friends and presents and general happiness though not many pictures. Too much time enjoying the holiday I guess:) Anyway, my goal this year was pretty open, mostly to work on the WIPs and not increase their number. Oh and finish the Pirate Dragon which I did so that's one goal made. I did pretty well on the other one, didn't get around to as many WIPs as I'd have liked but I didn't make any more BAP starts either so that's good. For the most part I finished all the smalls I started too so I'm pretty happy with my stitching basket as we get ready to leave 2013 behind. Here's where I stand on WIPs (at least the ones that got a little love this year)...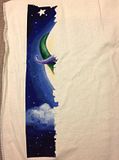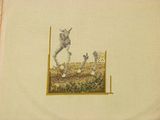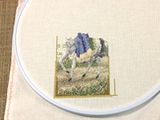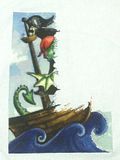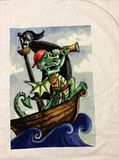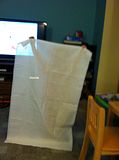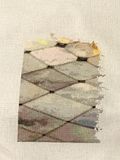 There was no progress made on Nativity, Polar Lights Sampler, QS Pegasus and Castle Bubble, Fish City, Watergarden, Garden of Wishes, or The Storyteller but I'm going to try hard to hit each one next year.
So outside of the WIP work there were some finishes too...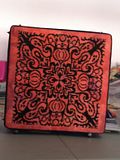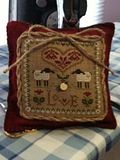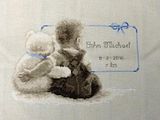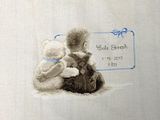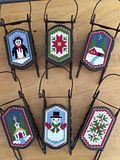 I will be signing up for the WIPocalypse SAL again in 2014 along with TUSAL, IHSW whenever I can, and I was contemplating the Turtle Trot as it seems fitting for the amount of BAPs I've got! As we're still in baby waiting mode (though we might have some exciting and probably unexpected by you news by Spring) I think I'm going to stick to working on the WIPs for the most part with some smalls thrown in here and there. I do have one, maybe two, planned starts for New Years and I'll show that off when I get it all kitted up as well as one more birth announcement so finishing #3 and stitching #4 will be my first priority in the new year then it's freedom for whatever so I'm going to try to dig out the neglected WIPs from last year. I do have my eye on some smalls as well, particularly some more of the LHN sheep virtues and one of everything from Country Cottage Needleworks (they're my new favorite) but especially that Frosty Forest series. We'll see how it goes, I try but somehow plans seem to go out the window around here after awhile.