So now that we're a few days into 2013 I've had a moment to breathe and take a look at my progress since the beginning of 2012. Overall I'm pretty proud of myself...
-12 WIPs to start
-6 Finishes
-4 new starts (only 1 that was not on the original list)
-10 WIPs to end the year
For fun and because it makes me feel like I've accomplished a lot, the finishes of 2012...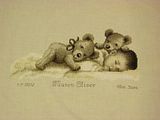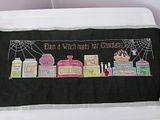 Not bad for a working girl and Mom of an active 4 year old:). I'm still working on the final lineup for this year. My primary goal is to stitch on as many of my current WIPs as possible without adding to my list too much as I'm not sure exactly what the adoption world has in store for us this year but I would like a new start or two also so I'm going to try to add a couple new projects that aren't started at the bottom of my list as I did last year. I need to think on that a little longer so happy stitching until then.