It's the last Sunday of the month and that means time to check in for
Measi's WIPocalypse SAL
. First off, thank you for all the kind words about my projects and helpers too:).
I've managed to make good progress on two projects this month. I'm almost done with the Sleeping Baby birth announcement, just a bit left to go and the personalization but we're still waiting on baby to arrive too so I'm kind of on hold here for at least a few more days. Baby is due Feb. 1 but I'm sure he will arrive just when he is ready.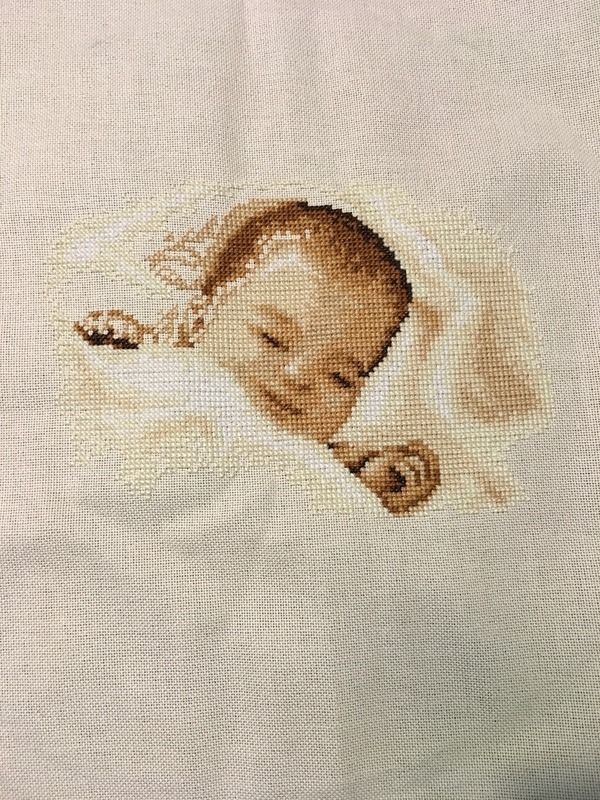 I also have put in some hours on Coppervein. I usually stitch in columns straight up the design but I wanted to participate in a HAED challenge on the official FB group so I had to find a nearby page with no stitches done. The challenge runs through April 7 and the task is simple- complete 1 page. I think I've got s good start and am on track to complete in plenty of time to make the deadline especially since the birth announcement is nearly done.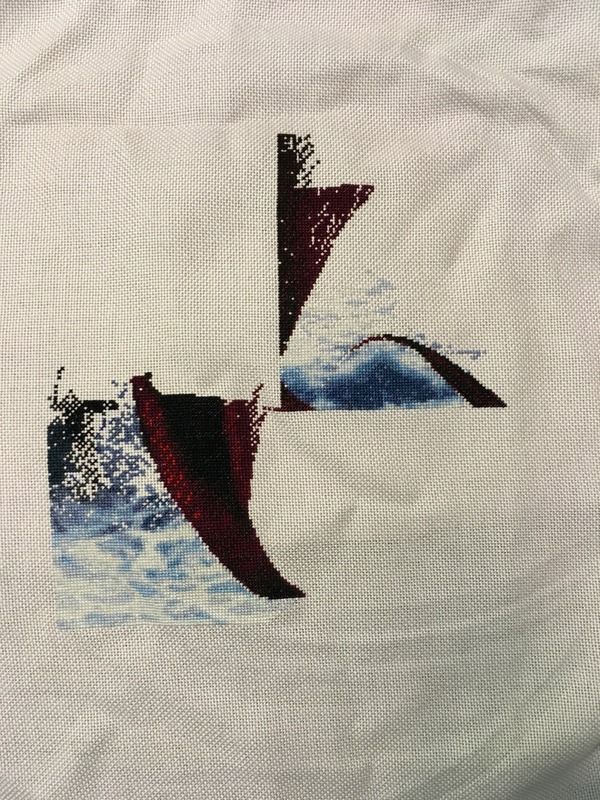 I've also been slowly putting together supplies to make a birthday gift for my grandmother. She will be 83 in August and is the reason I started stitching so I'd like to do something special for her. I've
chosen the Spring Box from the Victoria Sampler Beautiful Finishing series. I'm converting the solid silks to DMC and I think I've got the colors as I want them, just need to settle on a fabric. I should add that I am going to get the variegated Gloriana silk, just can't justify subbing such a pretty color that is used so much throughout the designs. Here's what I've gathered so far...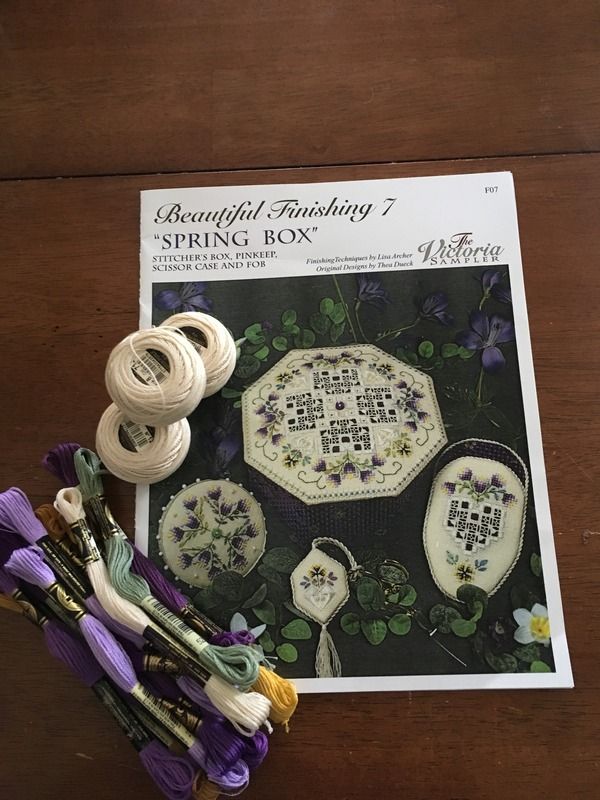 And finally, Measi's question for the month- What SALs are you participating in this year?
This one, of course, and I may pop in and out of the TUSAL over at
It's Daffycat
if I can remember to check in. With all the little boys in the house it's hard to get regular stitching and blogging time so some months I get bunches done and then some months not so much so it can be hard to keep up and feel like I'm actually contributing to too many groups. Maybe I'll add more in a few years when everyone is a bit more independent. I'm just happy to get a few stitches in occasionally while they're all awake for now.
With any luck I'll have a finished birth announcement and maybe even a finished HAED page to show off next month. I may add in a new small project out of my pile too so I have something simple to work on while the boys are awake. Can't wait to see everyone else's progress, hope it was a very stitchy January!