Almost on time for once, how in the world did that happen? So last post I left with plans to stitch Christmas in July. I've done pretty well so far. Finished another of the Frosty Forest pieces from Country Cottage Needleworks, Snowman's Cottage this time...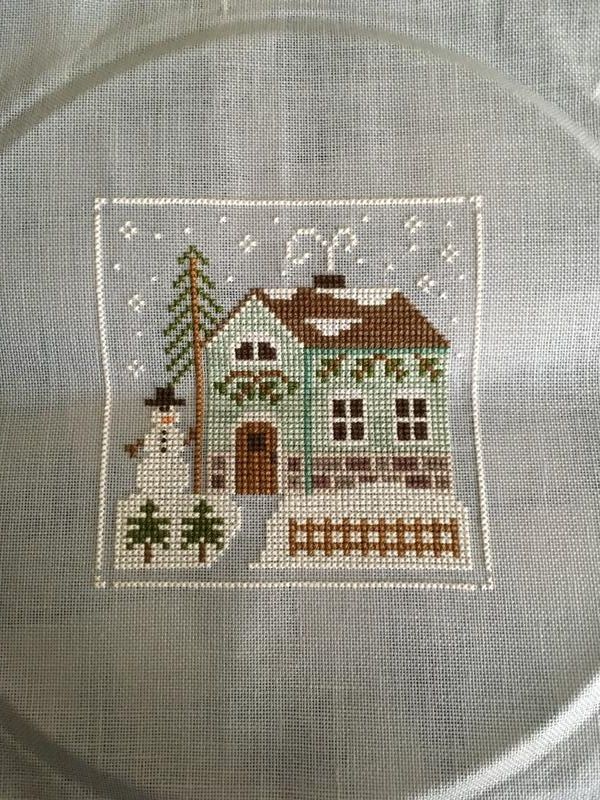 Made a start on some Brittercup designs from old JCS ornament issues. I'll dig out the details when I'm done. Apologies for the sideways pic, Photobucket claims to have turned it around several times but it just won't stick!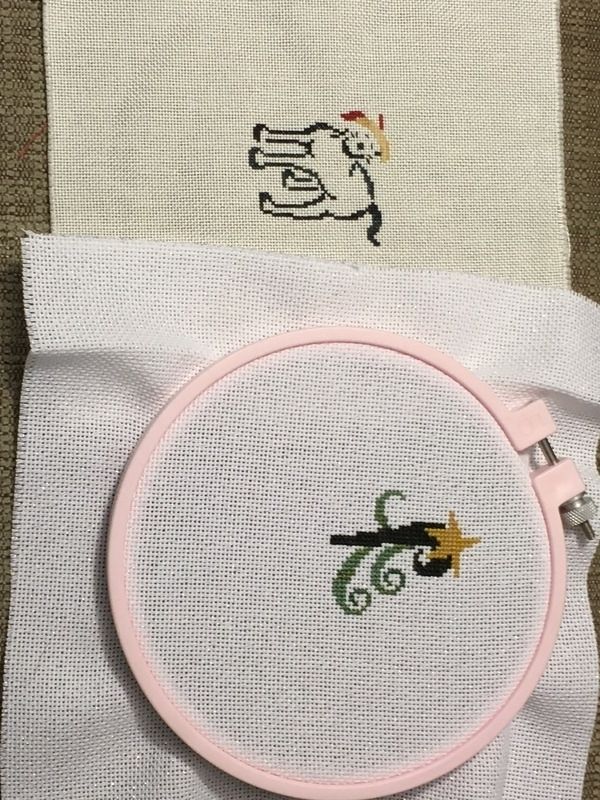 And finally I stitched 1 of 3 gingerbread men for the boys' Christmas ornaments. I'm adapting Little House Needlework's Gingerbread Cookie to be a name ornament this year, just have to settle on the charting of the names and the color to use. The fabric is a little washed out in the photo, couldn't get the light just right but I promise the border really doesn't blend into the fabric in person.
So I've been thinking about my stitching plans for the rest of the year and I think I've got a plan. I'm going to use the rest of the month to finish off as many Christmas ornaments as possible and the first couple days of August until the Olympic challenges start. I'm going to go for a distance challenge and work on a HAED for the month, just not sure which one yet. I've got options and they all want attention. My priorities for the rest of the year are to finish Christmas stitching and stitch one more birth announcement and then I can go back to whatever I want for the rest of the year, probably HAEDs.
So that covers my WIPocalypse check-in and then some. Been meaning to share a couple stash additions so I'll tack those on to the end here. First of all I was the lucky winner of a Facebook contest from the awesome ladies over at Weeks Dye Works. I never win these things and was so excited to see my name posted:) Can't wait to find the perfect project to finish off with that wool!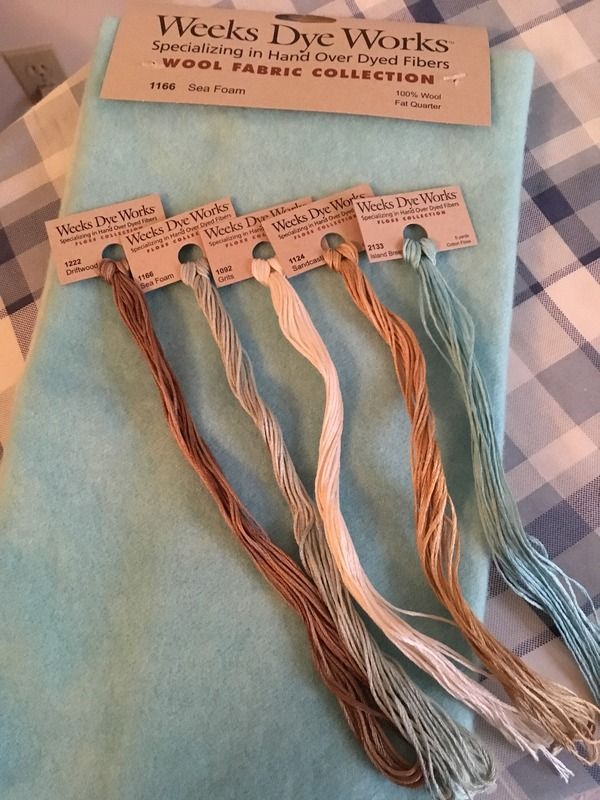 As a Mother's Day present I joined one of the subscriptions over at Stitchybox for an every other month box of semi-mystery stitchy stuff sent to my house which is kind of nice because the LNS is about 45 minutes away so I don't get out there as often as I'd like. Here's what the first box I received contained-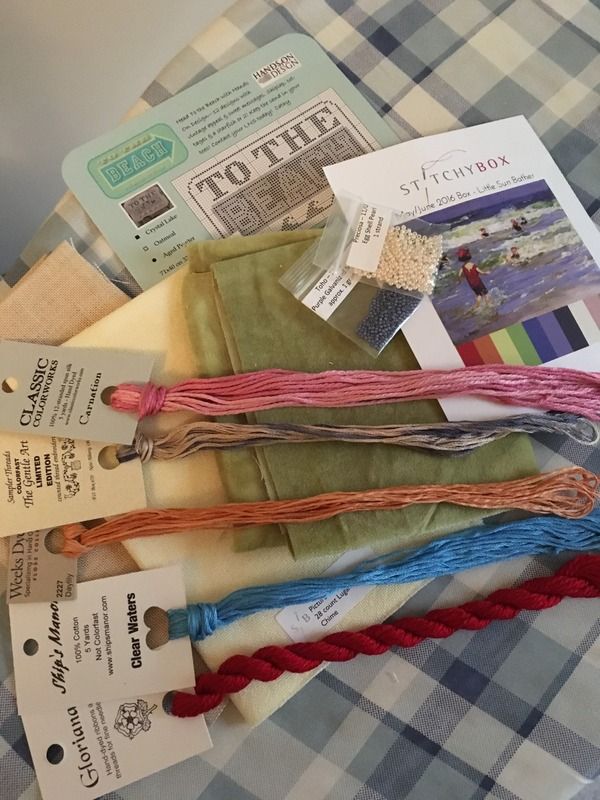 They seem to base the box contents on a colored theme, this one being the picture and color guide in the upper right corner. Looking forward to trying a couple new brands of stitchy things and finding just the right projects for these things.
That's about it for now, off to stitch until bedtime. Can't wait to see what everyone else has been up to this month!