So I've been really bad at keeping up with the SAL's again and I think I'm blaming these guys...
They are kinda cute though so I guess I'll let them get away with it for now:) They've all been busy growing up the past couple months. The twins sit up pretty well now and are very happy to be eating some mushy foods along with their bottles. They're also threatening to crawl so I'm sure they'll really be keeping us on our toes soon. Josh is enjoying his last few months of kindergarten and is getting ready to start his first real soccer league next week. I can't wait to see him play his first game soon.
Despite the lack of posting I have been getting a decent amount of time with my WIPocalypse/Turtle Trot piece. Fish City is really starting to grow...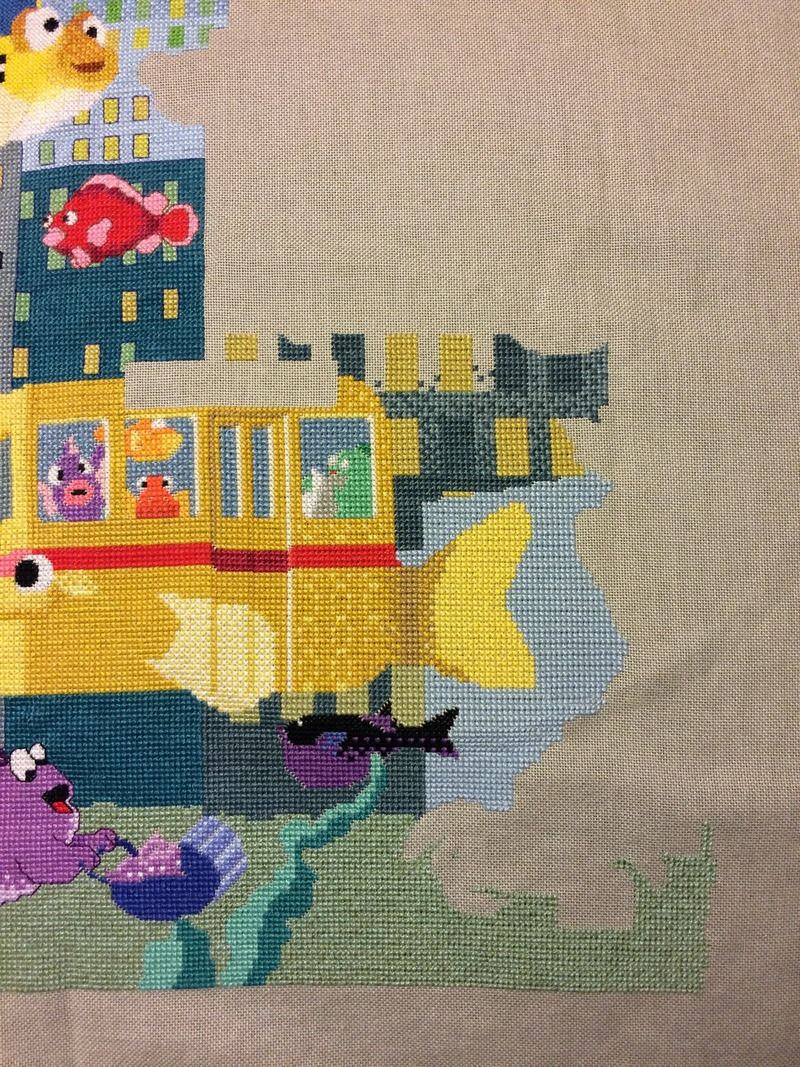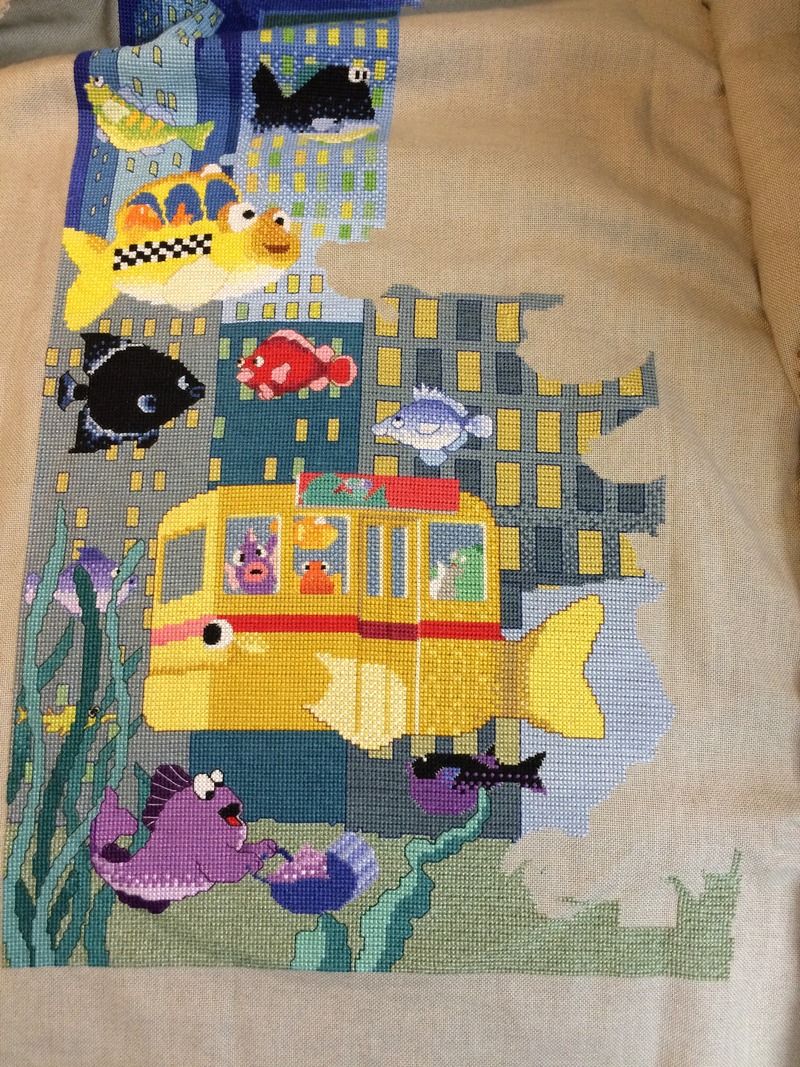 You can't really see all of it but I've done quite a bit of backstitch to bring out a lot more detail than there was before and I think I'm going to try to continue to backstitch as I go otherwise it will be just way too much all at the end. Things seem to be going pretty well so I think I'm going to keep on going with this piece for now. I'm sure I'll get tired of it eventually but the bright colors and alternating between big blocks of color for the background and lots of color changes for the different fish are still keeping me interested for now.
That's about it for now. I hope to be back in about a week with another progress pic and maybe some kid pics from this weekend as the twins are being baptized and we're having a big family get together for them so hope to see you again a lot sooner than last time!