I've been thinking a lot about what I want to stitch in 2013 lately with the beginning of the year and beginning of the
WIPocalypse SAL
and all. I think I'm going to try to carry on with a similar theme to last year's WIP killing theme- Give some love to every WIP and finish more than I start. I know my stitching habits well enough by now to not even pretend that I won't start anything new so I've made my list with a few of the projects I've been wanting to start at the bottom and the intention of adding a few of them to rotation as I hopefully finish other projects. I haven't decided if I'm going to follow the optional themes yet but maybe after I finish QS Pirate Dragon. That is the one WIP I must kill this year and sooner rather than later since it is for Josh. Here's where I stand at the beginning of this year's WIPocalypse SAL...
Nativity by TW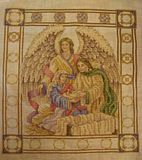 Polar Lights Sampler by Chatelaine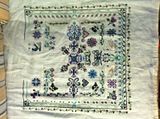 QS Pegasus and Castle Bubble by HAED/Josephine Wall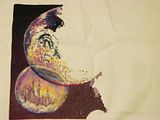 Dragon Moon by HAED/Lisa Victoria
Fish City by Stoney Creek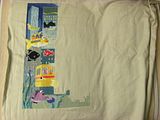 Garden of Wishes by HAED/Molly Harrison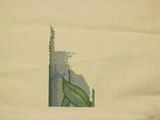 Watergarden by Chatelaine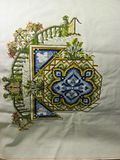 The Storyteller by TW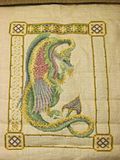 Fantasy Triptych by TW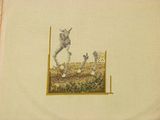 QS Pirate Dragon by HAED/Lisa Victoria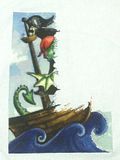 Dragon Master by HAED/Myles Pinkney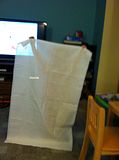 No real starting pic for that last one. I did start it on 12/31 but there are so few stitches in at this pint that it really doesn't deserve a pic yet. I hope to change that a little later this year as soon as I'm done with QS Pirate Dragon. This is the list of potential starts for the year. I'm going to try to stick to it with the possible exception of some ornaments or possibly some other new start if we get to take our long trip to Poland.
~Pretty Pumpkins by Glendon Place (not started)
~Frosty Woodland Pillow by Donna Giampa (not started)
~Holly and Berries by Kandace Thomas (not started)
~Mill Hill Christmas Village kit (not started and I haven't decided which one I want to do this year but I want to stitch another one)
Good luck everyone, see you all next check-in!